Address:
Below is our contact information for your convenience:
Karey Cummins, Owner
Round the Bend Wizards
21614 Park Brook Drive
Katy, Texas 77450
Phone & Email:
Telephone: 281-829-0888
Email: support@rtbwizards.com
Our Business Hours, excluding holidays:
9am - 5pm CST Monday - Friday
9am - 12 Noon CST Saturday
While we close for holidays, we check our email but are usually not available by phone.
Please Note:
Please remember that while I am available to answer your questions, I occasionally go out to dinner, to a movie, or just catch up on my sleep. I cannot offer 24/7 support.
Remember the time zone....I'm in Central Time US! (I'm cranky if you call me in the middle of the night.)
Before you hit the send button...
Consider it a personal favor or a kindly given request, but please read over the following before you email:
If your email address requires a "verification" process in order to receive a reply, approve our email address BEFORE you email us.
Sign your email with your name and a phone number where I can contact you. Often times it is easier for me to make a quick phone call rather than give a detailed email response that may not be fully understood.
If you are emailing regarding a template, it helps if you let me know which one you have questions about.
Please do not add me to your "favorites" list for jokes, email virus warnings, your company newsletter, etc. I know you love to share, but please ask first.
Suspicious emails and those with no text in the body or subject line of the email are automatically deleted.
Just in Case...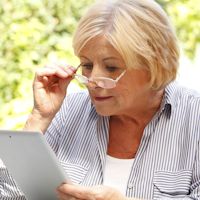 While I understand that sometimes a person can become frustrated with a project, if you are calling or emailing for support, keep in mind I'm just an ordinary person.
I'd be glad to stay on call all day, but you would then have to come and do my laundry, clean my kitchen and walk the dog. Before you call or email for support...take a deep breath! I am here to help.
If you email and don't get a response within 24 hours, please try again. Occasionally a reply may have bounced or been trapped within a spam filter for one reason or another.
Thank you. Now you don't have to come to my house and wax my kitchen floor!